Highland Park, Ill Officials Hide and Lie Over Arizona Decision
The whole country has been abuzz with the politically motivated decision by District 113 Assistant Superintendent Suzan Hebson to deny the girls basketball team from Highland Park High School (A Chicago Suburb) its place in a school tournament being held in Arizona this year. Initially Hebson said that she didn't want her girls to go to Arizona because the state is "not aligned with our beliefs and values." But once the decision stirred a firestorm of media attention she later claimed it wasn't anything political but was because she feared for the "safety" of the team's members. She is a liar.
Anyone taking even a cursory look at this incident knows it was a political statement by little Mz Suzan — isn't that a trendy way to spell Susan? You know what we are dealing with here with just that silly convention, don't we?
This was nothing but Mz Suzzzzan making a political statement and to make her point using these poor girls that just spent months saving money and raising funds for the trip. Suzy is simply lying about her motivations.
Proof that this decision was motivated by politically correctness is the fact that this school has sponsored trips to China and several Eastern European destinations as well as other foreign travel. Are these places "safer" than Arizona? Somehow one doubts it.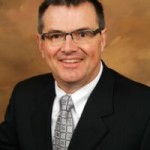 Naturally, for the last day now Superintendent George Fornero and Assistant Superintendent Suzan Hebson are hiding from the media storm they've started.
The situation gets worse. Highland Mayor Michael D. Belsky was all over local radio in Chicago railing against Rush Limbaugh for telling people to call his office and complain about the whole incident. He was whining that he had nothing to do with the schools and scolded Limbaugh for attacking him.
Mayor Belsky is also a liar.
Rush Limbaugh did not even mention the city government of Highland Park when he first discussed the school's decision to deny the girls their trip to Arizona on Wednesday. Rush did mention the Mayor's lies the next day, Thursday, after Mayor Belsky was heard whining on radio.
So what we have here is the officials in Highland Park all running and hiding, lying and jiving, bobbing and weaving trying to avoid taking responsibility for their bad decisions.
Sadly, that is the sort of cynical, cowardly thing we can expect from our officials these days.
If you'd like to contact Mayor Belsky email him at [email protected].
To contact Superintendent George Fornero, email him at [email protected].
To contact Assistant Superintendent Suzan Hebson [email protected].
Warner Todd Huston
Warner Todd Huston is a Chicago-based freelance writer, has been writing opinion editorials and social criticism since early 2001 and is featured on many websites such as Andrew Breitbart's BigGovernment.com, BigJournalsim.com and all Breitbart News' other sites, RightWingNews.com, CanadaFreePress.com, and many, many others. Additionally, he has been a frequent guest on talk-radio programs across the country to discuss his opinion editorials and current events as well as appearing on TV networks such as CNN, Fox News, Fox Business Network, and various Chicago-based news programs. He has also written for several history magazines and appears in the book "Americans on Politics, Policy and Pop Culture" which can be purchased on amazon.com. He is also the owner and operator of PubliusForum.com. Feel free to contact him with any comments or questions : EMAIL Warner Todd Huston and follow him on Twitter, on Google Plus , and Facebook.
Trending on RightWingNews.com
Leave a Comment