Teach's Election Prediction
---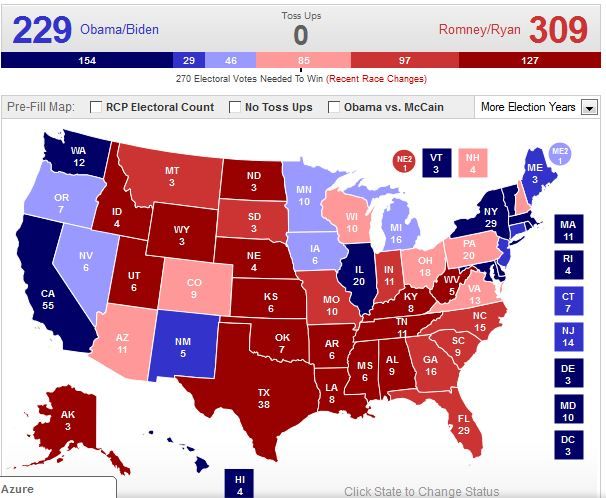 Using the Real Clear Politics map maker, this is what I think will happen. In this scenario, Romney can lose Pennsylvania, but must win Ohio and Virginia. Colorado and Wisconsin are simply extras if he wins New Hampshire. Romney will win Florida and NC handily.
Related Articles
To no one's surprise, Obama treated his donors well after the 2008 election. : He may not have built a
You can't call Fox News Commentator and Senior Political Analyst Britt Hume a shill for the Republican Party, especially after
We have no way to know for sure who'll win in Iowa. Mitt Romney is the favorite and holding steady.