Teach's Election Prediction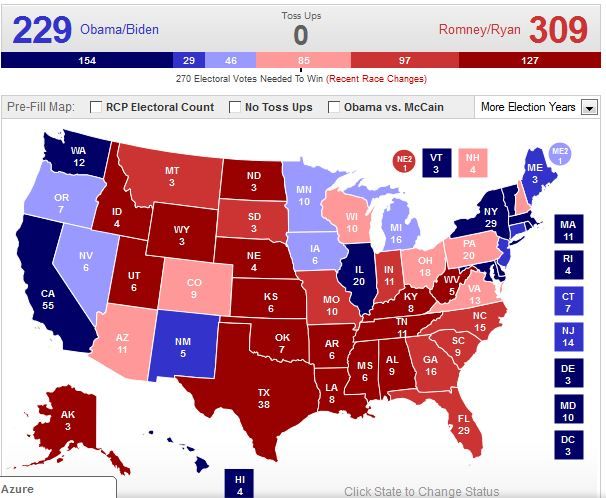 Using the Real Clear Politics map maker, this is what I think will happen. In this scenario, Romney can lose Pennsylvania, but must win Ohio and Virginia. Colorado and Wisconsin are simply extras if he wins New Hampshire. Romney will win Florida and NC handily.
Related Articles
Most Americans are under the mistaken assumption that we as voters can elect someone to make changes in our government.
There was a debate last night. Did you see it? If not, it may be because it was on freaking
This sounds more like something you'd hear from a candidate running against a long term third world dictator. Or from
comments