Teach's Election Prediction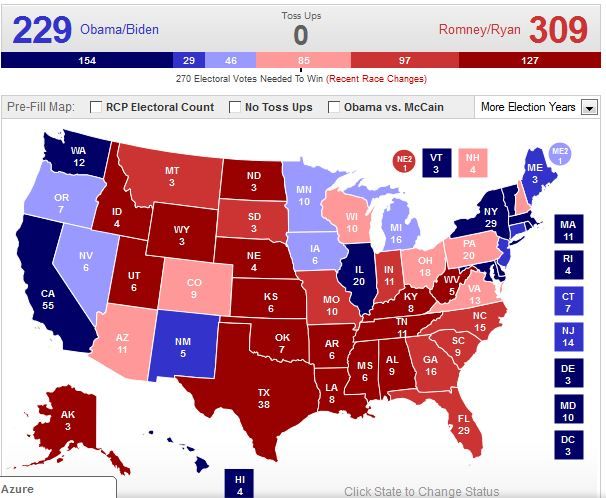 Using the Real Clear Politics map maker, this is what I think will happen. In this scenario, Romney can lose Pennsylvania, but must win Ohio and Virginia. Colorado and Wisconsin are simply extras if he wins New Hampshire. Romney will win Florida and NC handily.
Related Articles
Remember, this is the same guy who torpedoed prosecuting members of the New Black Panthers, a slam dunk case, for
On June 28, 2012 at 10:15 a.m. EST, obamacare was ruled unconstitutional via the Commerce Clause, yet ruled Constitutional on
With the news cycle hitting the annual period of banality, Americans for Prosperity is keeping the pressure on Barack Obama.
comments