Teach's Election Prediction
---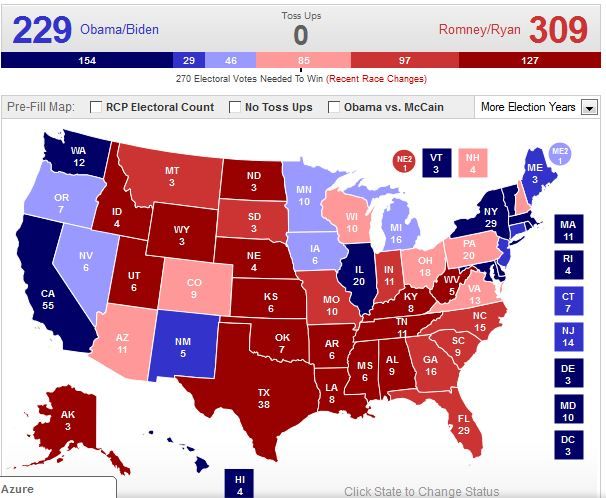 Using the Real Clear Politics map maker, this is what I think will happen. In this scenario, Romney can lose Pennsylvania, but must win Ohio and Virginia. Colorado and Wisconsin are simply extras if he wins New Hampshire. Romney will win Florida and NC handily.
Related Articles
The most recent Washington Times/Zogby poll shows voters now favor GOP presidential candidate Mitt Romney over Barack Obama on two
Here on the 11th Anniversary of the attacks that took some 3,000 American lives on September 11th, 2001, a pair
Someone needs to put on their big boy and big girl pants, because, actually, we know what Obama's vision is.