Teach's Election Prediction
---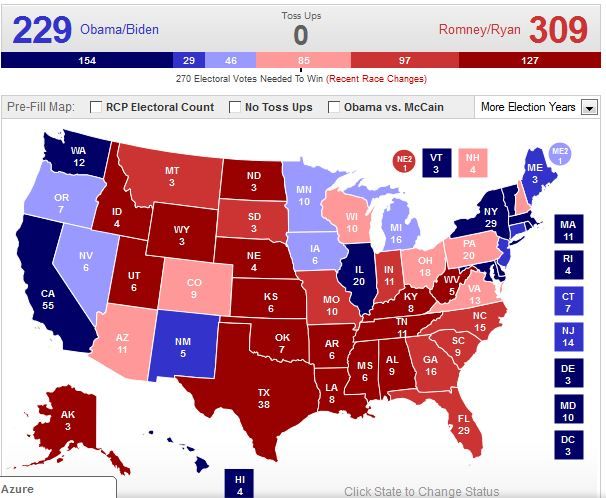 Using the Real Clear Politics map maker, this is what I think will happen. In this scenario, Romney can lose Pennsylvania, but must win Ohio and Virginia. Colorado and Wisconsin are simply extras if he wins New Hampshire. Romney will win Florida and NC handily.
Related Articles
Turning back to that page out of Stalin's handbook for good citizenship, the Obama campaign has revived its program of
Famed opposition researcher Andrew Kaczynksi has dug up the ultimate video proof that Ron Paul is a liar with his
As many of you know,: I left Florida to come to Massachusetts for this election, to help Sean Bielat's Congressional race.