Teach's Election Prediction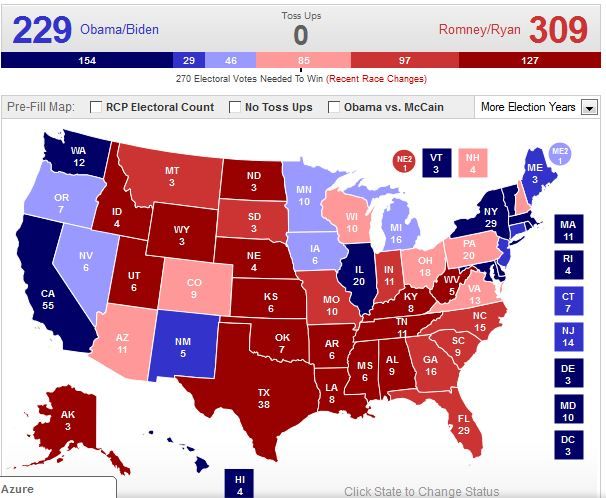 Using the Real Clear Politics map maker, this is what I think will happen. In this scenario, Romney can lose Pennsylvania, but must win Ohio and Virginia. Colorado and Wisconsin are simply extras if he wins New Hampshire. Romney will win Florida and NC handily.
Related Articles
I've gotten a hold of the official Obama 2012 posters, set for release in June Idea via The Dark Knight.
Have you ever wondered where MSNBC, NBC, ABC, CBS, CNN, The New York Times, Newsweek, Time Magazine et al get
It'll be interesting to see what the viewership numbers are for Romney's speech. Many are describing the speech as "workman-like."
comments