Teach's Election Prediction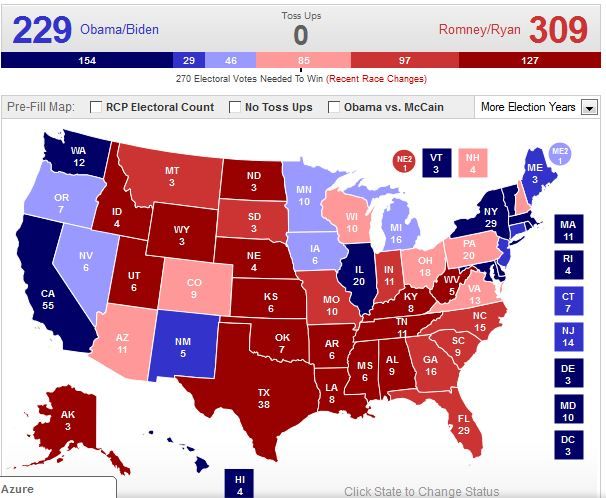 Using the Real Clear Politics map maker, this is what I think will happen. In this scenario, Romney can lose Pennsylvania, but must win Ohio and Virginia. Colorado and Wisconsin are simply extras if he wins New Hampshire. Romney will win Florida and NC handily.
Related Articles
Obama is shrewdly characterizing the recession in a way that breeds resentment towards the wealthy, diverting dissatisfaction away from himself.
It seems to be an item of faith that Mitt Romney is the nearly unstoppable frontrunner and all the other
Liberal pundits are declaring they have no idea what Rep. Todd Akin (R-MO) meant when he referred to "legitimate rape"
comments