Teach's Election Prediction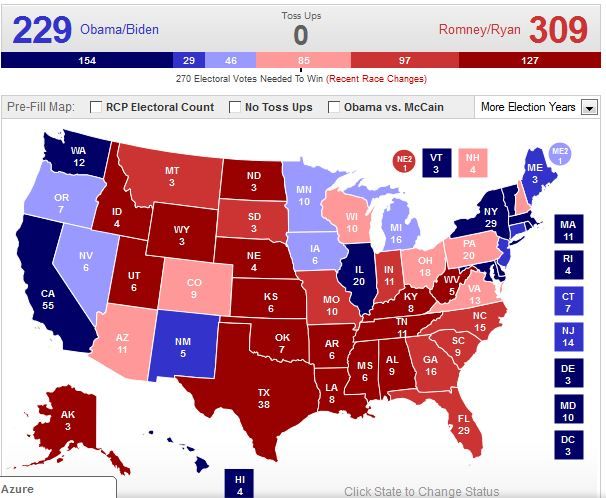 Using the Real Clear Politics map maker, this is what I think will happen. In this scenario, Romney can lose Pennsylvania, but must win Ohio and Virginia. Colorado and Wisconsin are simply extras if he wins New Hampshire. Romney will win Florida and NC handily.
Related Articles
Facebook Inc.'s $16 billion initial public offering has made Mark Zuckerberg the 29th richest carbon based life form on Earth.
At least for the moment, the rats have decided not to board the Hopey Ship Unicorn: President Obama short on
Now the very same accused criminal that Chicago Democrats wanted people to vote for in Tuesday's primary is being pressured
comments