Teach's Election Prediction
---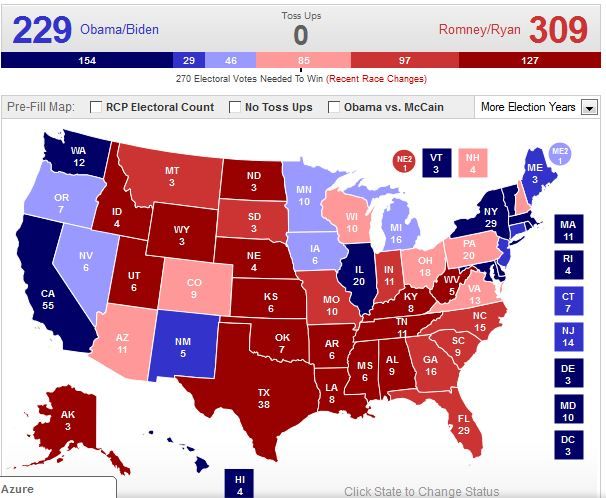 Using the Real Clear Politics map maker, this is what I think will happen. In this scenario, Romney can lose Pennsylvania, but must win Ohio and Virginia. Colorado and Wisconsin are simply extras if he wins New Hampshire. Romney will win Florida and NC handily.
Related Articles
On Sept. 4, the Government Accountability Office (GAO) made a startling assertion saying that Obama circumvented the law when he
Fox ran the debate last night and aside from Juan Williams' race-baiting, the questions were fairly good although it's disappointing
Someone needs to put on their big boy and big girl pants, because, actually, we know what Obama's vision is.