Teach's Election Prediction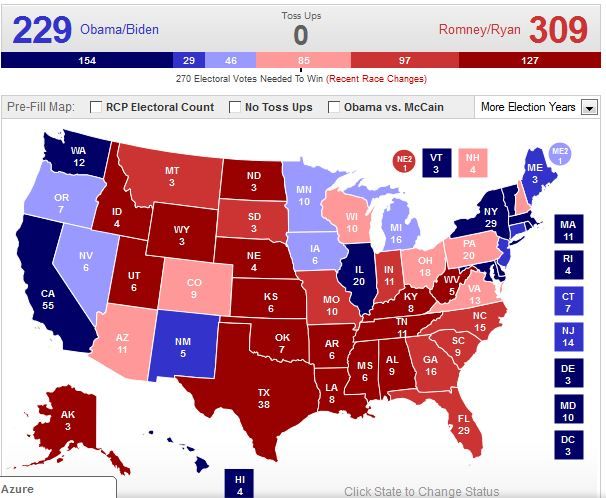 Using the Real Clear Politics map maker, this is what I think will happen. In this scenario, Romney can lose Pennsylvania, but must win Ohio and Virginia. Colorado and Wisconsin are simply extras if he wins New Hampshire. Romney will win Florida and NC handily.
Related Articles
FacebookTwitterEmail I'm a Michele Bachmann fan and, yes, she is one of the people I would seriously back for President.
FacebookTwitterEmail Update/Correction: MSNBC aired South Carolina Gov. Nikki Haley's speech. Haley is Indian-American. A: funny thing happened on race-obsessed MSNBC tonight.
FacebookTwitterEmail One person was killed and dozens more were injured when protesters attempted to storm a U.S. outpost in Pakistan.: