Teach's Election Prediction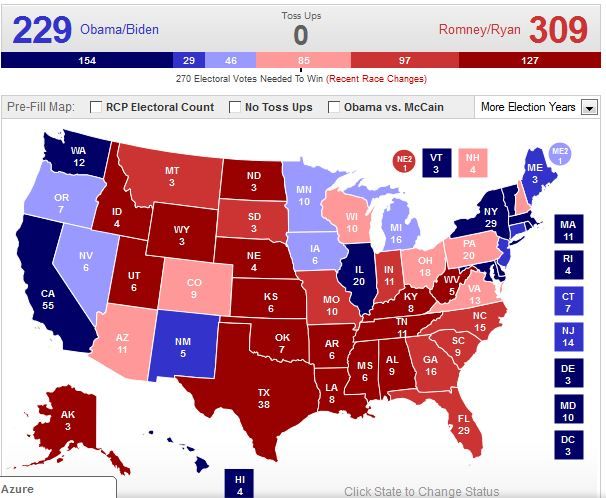 Using the Real Clear Politics map maker, this is what I think will happen. In this scenario, Romney can lose Pennsylvania, but must win Ohio and Virginia. Colorado and Wisconsin are simply extras if he wins New Hampshire. Romney will win Florida and NC handily.
Related Articles
The sycophantic press has once again been given the back of The One's hand as the President took time out
Originally posted on: The Young Cons. While many expected high Republican vote turnout, that just wasn't the case on Nov. 6.
The Obama administration's Department of Justice under embattled Attorney General Eric Holder has rejected Texas' pre-clearance application for its new
comments