Teach's Election Prediction
---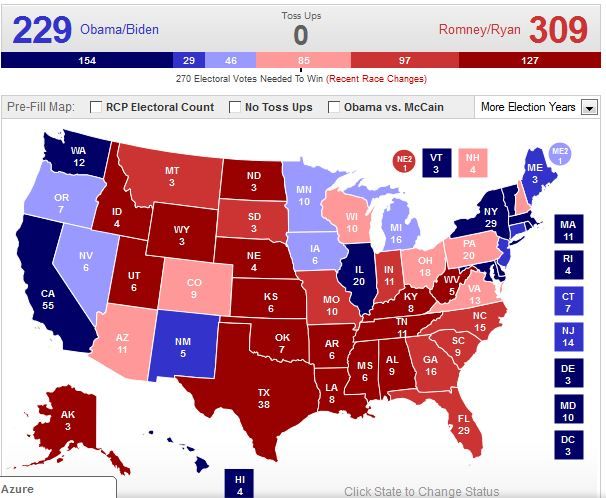 Using the Real Clear Politics map maker, this is what I think will happen. In this scenario, Romney can lose Pennsylvania, but must win Ohio and Virginia. Colorado and Wisconsin are simply extras if he wins New Hampshire. Romney will win Florida and NC handily.
Related Articles
It's a good question, and ABC News' Rick Klein posits that yes, she is wearing out the GOP's welcome mat
Congratulations to Mackenzie Weinger and Reid J. Epstien for accurately reporting the news about White House senior adviser David Plouffe's
Let's face it, Team Obama likes to stretch the truth, if not out right lie, in order to smear opponents.