Teach's Election Prediction
---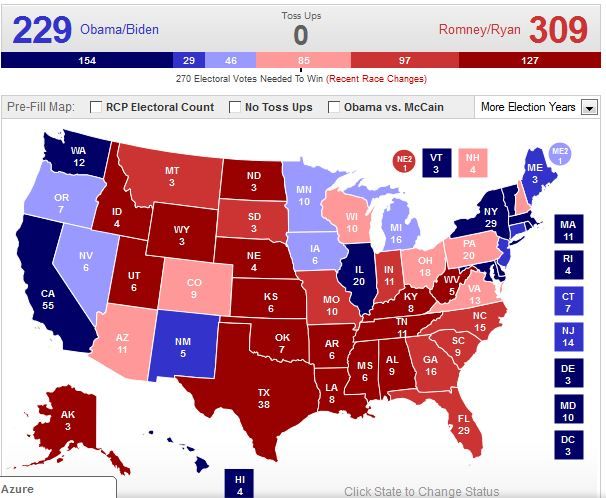 Using the Real Clear Politics map maker, this is what I think will happen. In this scenario, Romney can lose Pennsylvania, but must win Ohio and Virginia. Colorado and Wisconsin are simply extras if he wins New Hampshire. Romney will win Florida and NC handily.
Related Articles
At the Values Voter Summit, Republican primary candidate Rick Perry was introduced by a megachurch pastor, named Robert Jeffress, who
Would you be shocked that it mostly ignores anything remotely resembling a healed economy and policies that lead to one?
It seems Lacey will do or say anything for personal gain. Throughout the years Jackie Lacey has quietly perpetrated an