Teach's Election Prediction
---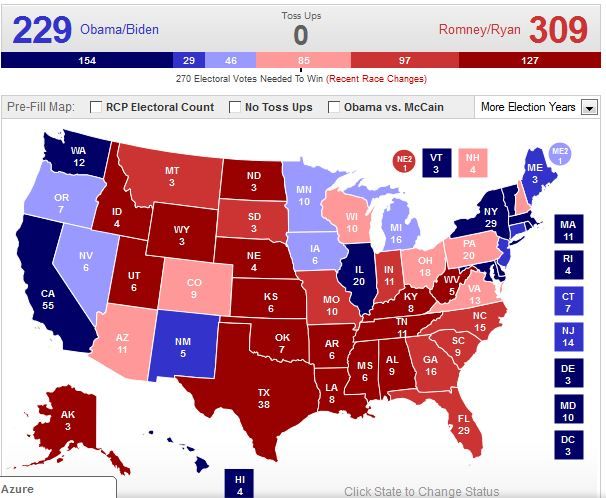 Using the Real Clear Politics map maker, this is what I think will happen. In this scenario, Romney can lose Pennsylvania, but must win Ohio and Virginia. Colorado and Wisconsin are simply extras if he wins New Hampshire. Romney will win Florida and NC handily.
Related Articles
Is Herman Cain a serious contender for the Republican presidential nomination? It's a question no one in the pundit world
Apparently, Democrats have forgotten that they passed that "historic" Lilly Ledbetter law, which Obama continuously brings up to pander to
I've gotten a hold of the official Obama 2012 posters, set for release in June Idea via The Dark Knight.