Teach's Election Prediction
---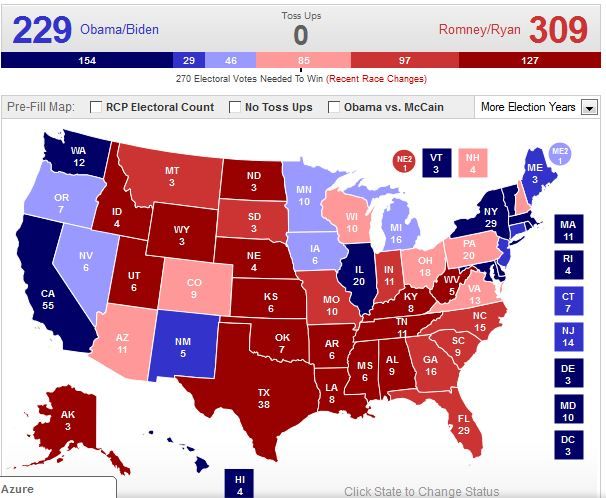 Using the Real Clear Politics map maker, this is what I think will happen. In this scenario, Romney can lose Pennsylvania, but must win Ohio and Virginia. Colorado and Wisconsin are simply extras if he wins New Hampshire. Romney will win Florida and NC handily.
Related Articles
Michele Bachmann is doing a three day swing through South Carolina and last night, she did a small fundraiser in
On October 10, the National Journal slammed Mitt Romney for "favoring the wealthy" with his capital gains tax cut plan.
Moderates, centrists, independents — they're a joke. For the most part, they're either uninformed, indecisive, or in the grip of