Teach's Election Prediction
---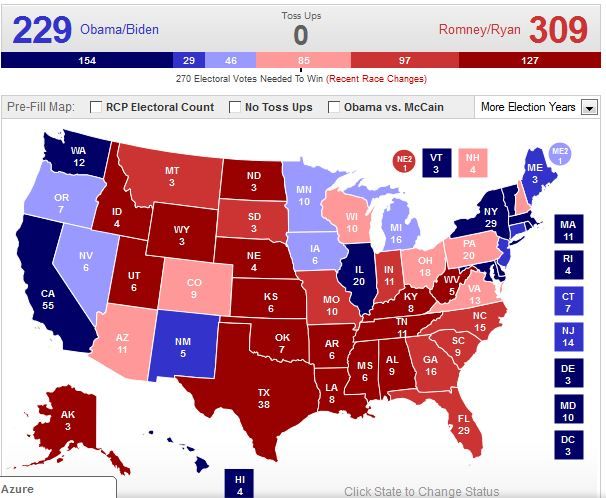 Using the Real Clear Politics map maker, this is what I think will happen. In this scenario, Romney can lose Pennsylvania, but must win Ohio and Virginia. Colorado and Wisconsin are simply extras if he wins New Hampshire. Romney will win Florida and NC handily.
Related Articles
Yesterday, Ed Morrissey asked the question "Can Ron Paul Win?" The article include quite a bit of information about Ron
This should go without saying, but criticizing Mitt Romney is not criticizing "capitalism" or "free enterprise." Moreover, Mitt's not the
Quite obviously, there has to be a bit of narcissism in any person who wants to run for the presidency.