Teach's Election Prediction
---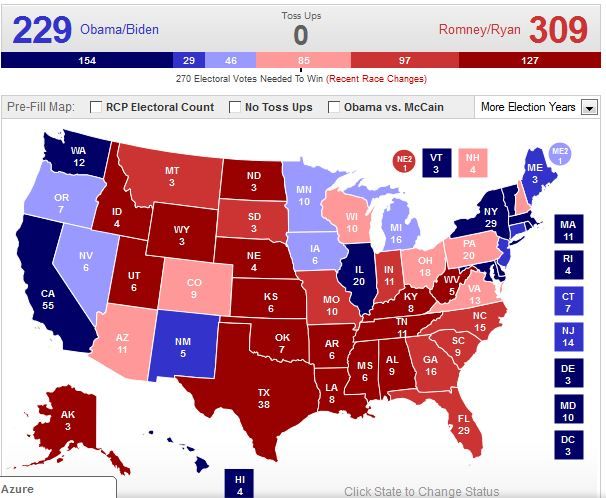 Using the Real Clear Politics map maker, this is what I think will happen. In this scenario, Romney can lose Pennsylvania, but must win Ohio and Virginia. Colorado and Wisconsin are simply extras if he wins New Hampshire. Romney will win Florida and NC handily.
Related Articles
MSNBC has in recent weeks become the daily venue for one of the most bizarre reality shows on cable TV:
If Obama wins a second term its trajectory is already written in the history of his first: Mr. Obama has
Jenna Jamesone, former adult entertainer and successful businesswoman, tweeted that Bush didn't destroy her industry, which prompted : vicious proggie attacks.