Teach's Election Prediction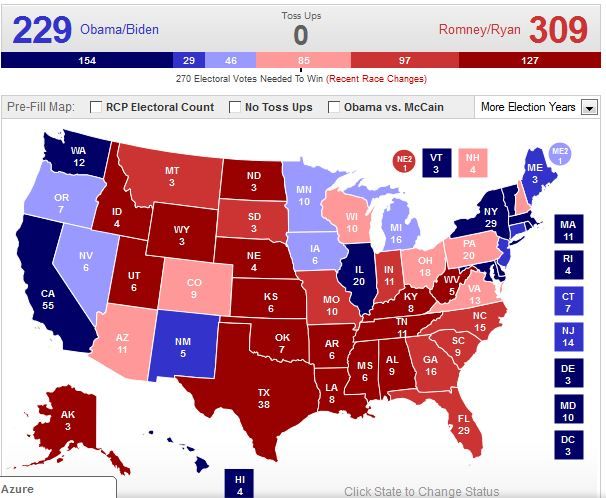 Using the Real Clear Politics map maker, this is what I think will happen. In this scenario, Romney can lose Pennsylvania, but must win Ohio and Virginia. Colorado and Wisconsin are simply extras if he wins New Hampshire. Romney will win Florida and NC handily.
Related Articles
I wasn't planning to write about Nate Silver, but I keep reading articles about him and being asked about him.
The media, including opinion writers, spent oodles of time and planet killing paper and energy writing about Haditha, Korans in
After Teamsters President Jimmy Hoffa incited violence against Republicans as he introduced President Obama at Monday's rally in Detroit, at
comments