Teach's Election Prediction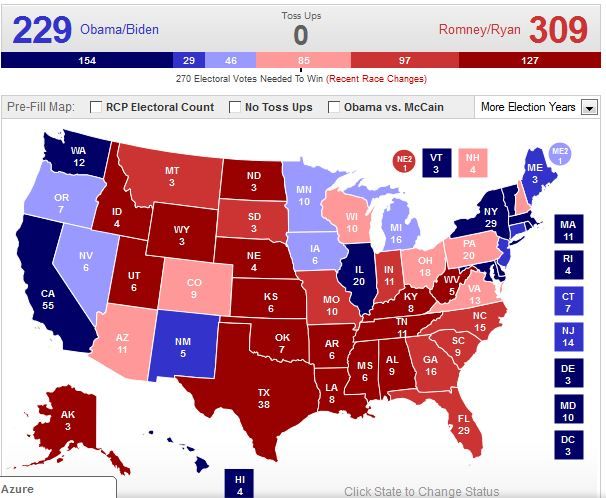 Using the Real Clear Politics map maker, this is what I think will happen. In this scenario, Romney can lose Pennsylvania, but must win Ohio and Virginia. Colorado and Wisconsin are simply extras if he wins New Hampshire. Romney will win Florida and NC handily.
Related Articles
FacebookTwitterEmail Many in the liberal media are loving Team Obama's attacks on Mitt Romney over his taxes and tax returns.
FacebookTwitterEmail From: the Blaze. Excerpt: Representative Emanuel Cleaver of Missouri revealed on MSNBC Tuesday that lawyers from the ACLU, IRS administrators,
FacebookTwitterEmail The Old Media establishment seems to be getting worried about Barack Obama's reelection campaign. They see Romney surging and