Teach's Election Prediction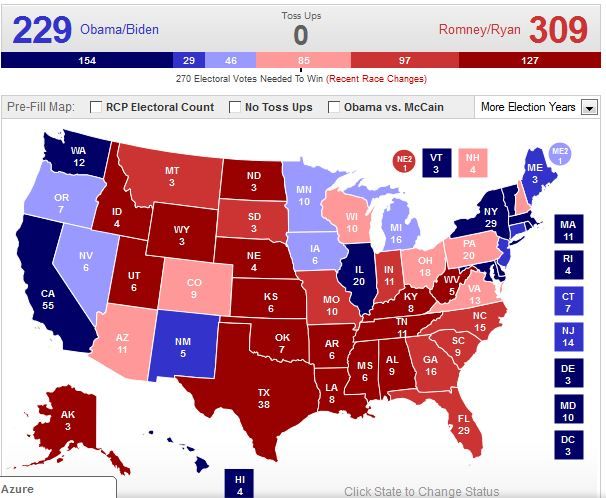 Using the Real Clear Politics map maker, this is what I think will happen. In this scenario, Romney can lose Pennsylvania, but must win Ohio and Virginia. Colorado and Wisconsin are simply extras if he wins New Hampshire. Romney will win Florida and NC handily.
Related Articles
Silly season has begun. : Apparently, some liberals are comparing Bane from the Batman comics to Mitt Romney. : It's downright ludicrous.
Remember how liberals are the only ones tolerant of others? Well, keep that in mind as you listen to talk
Moderates, centrists, independents — they're a joke. For the most part, they're either uninformed, indecisive, or in the grip of
comments