Teach's Election Prediction
---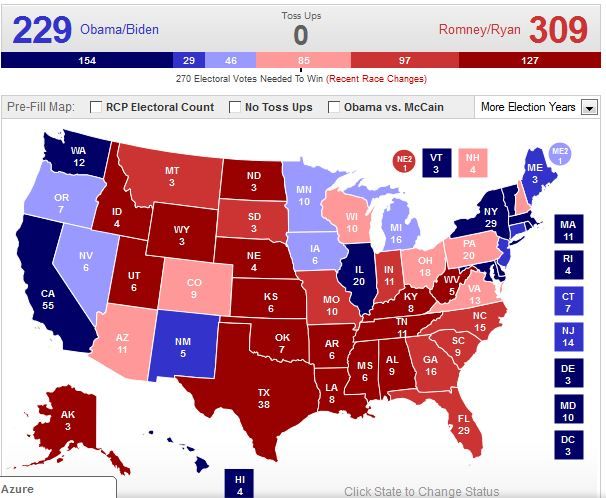 Using the Real Clear Politics map maker, this is what I think will happen. In this scenario, Romney can lose Pennsylvania, but must win Ohio and Virginia. Colorado and Wisconsin are simply extras if he wins New Hampshire. Romney will win Florida and NC handily.
Related Articles
The Daily Caller posted an Op Ed calling on Rush Limbaugh to save the GOP by offering a clinching endorsement
Two days after the election, CNBC published a dour report on the economy. Shockingly, CNBC is predicting that the U.S.
When Barack Obama first won the White House, gun sales soared because supporters of the Constitution rightfully understood that Barack