Teach's Election Prediction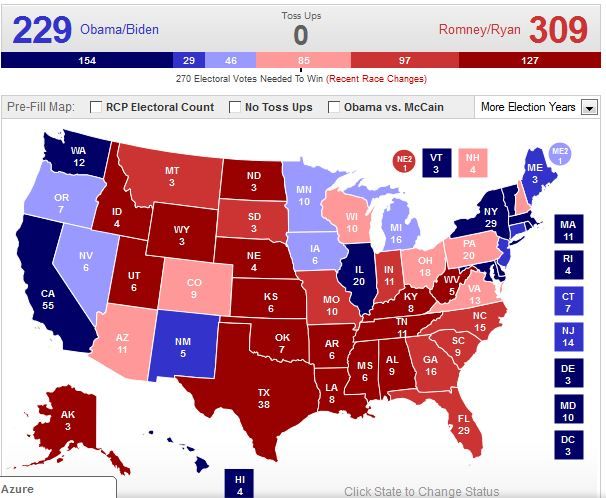 Using the Real Clear Politics map maker, this is what I think will happen. In this scenario, Romney can lose Pennsylvania, but must win Ohio and Virginia. Colorado and Wisconsin are simply extras if he wins New Hampshire. Romney will win Florida and NC handily.
Related Articles
FacebookTwitterEmail I think we all know the reasoning why the presidential campaign looks so small, but, The Politico attempts to
FacebookTwitterEmail Joseph Stalin, one of the Founding Fathers of progressivism, famously said, "The people who cast the votes decide nothing.
FacebookTwitterEmail The Politico explores how Team Obama is grasping for any sort of positive news to campaign on for 2012.