Teach's Election Prediction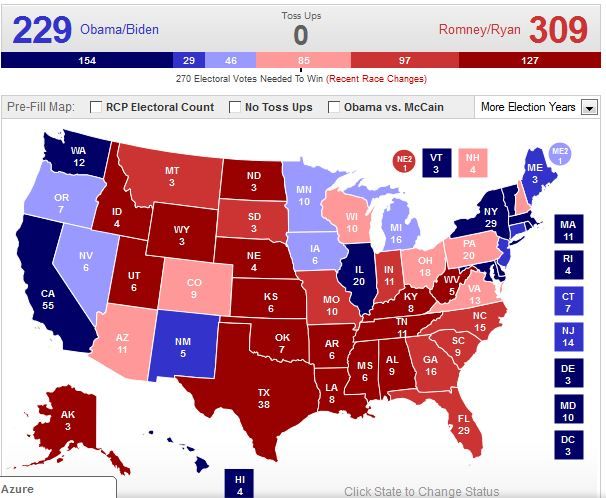 Using the Real Clear Politics map maker, this is what I think will happen. In this scenario, Romney can lose Pennsylvania, but must win Ohio and Virginia. Colorado and Wisconsin are simply extras if he wins New Hampshire. Romney will win Florida and NC handily.
Related Articles
FacebookTwitterEmail We know less about who's winning many of the key states right now than you might think. There are
FacebookTwitterEmail With the Supreme Court and the future of constitutional government in doubt, it's always reassuring to hear from
FacebookTwitterEmail Please remember to wipe the DERP? look off your face before going to work. Or the laughing hysterically look.