Teach's Election Prediction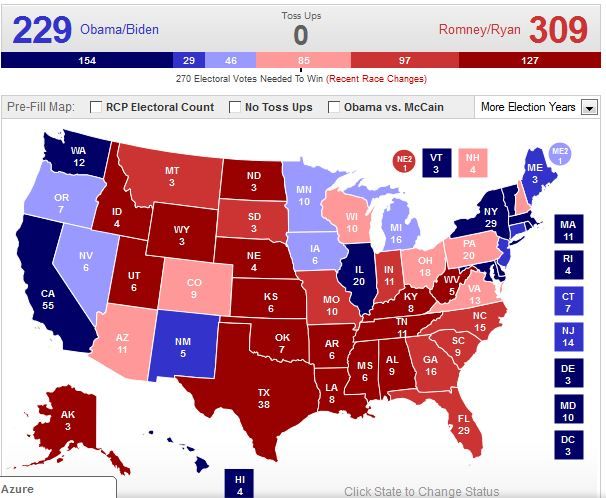 Using the Real Clear Politics map maker, this is what I think will happen. In this scenario, Romney can lose Pennsylvania, but must win Ohio and Virginia. Colorado and Wisconsin are simply extras if he wins New Hampshire. Romney will win Florida and NC handily.
Related Articles
FacebookTwitterEmail Jim Moran is an extremist, liberal Congressman from the state of Virginia and it appears that his campaign office
FacebookTwitterEmail As part of an ongoing national effort to energize Latino voters the: Hispanic Leadership Network: (HLN) announced former: Florida: Governor: Jeb Bush: and former U.S.
FacebookTwitterEmail As many of you are now aware, Bill Maher (as well as a host of other commentators on the