Teach's Election Prediction
---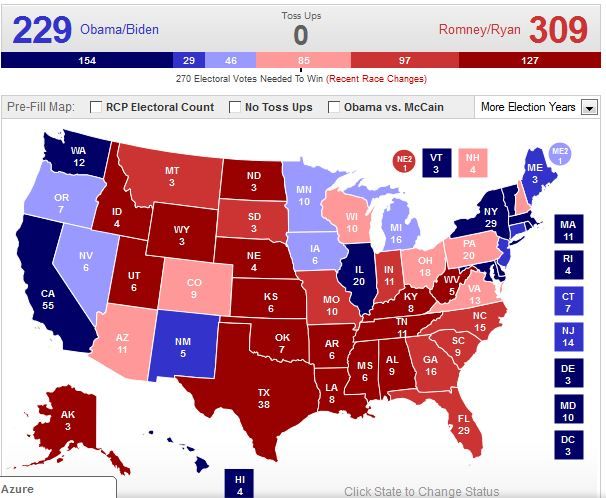 Using the Real Clear Politics map maker, this is what I think will happen. In this scenario, Romney can lose Pennsylvania, but must win Ohio and Virginia. Colorado and Wisconsin are simply extras if he wins New Hampshire. Romney will win Florida and NC handily.
Related Articles
Even as Obama stood in front of hundreds of thousands of admirers during his inaugural speech saying that we needed
It's no secret that I do not like Rick Perry as a candidate and politician. I do not trust him.
The 2012 election is currently in a dead heat. Americans are evenly split with 46% favoring President Obama and 45%