Miss Michigan Wins Miss USA Pageant, Arab Americans Excited
Somehow, this is a big deal, but, it does provide a bit of cheesecake for a Monday morning
Arab Americans across metro Detroit cheered as Rima Fakih of Dearborn was crowned Miss USA tonight in Las Vegas.

"This is unbelievable," said Rami Haddad, 26 of Livonia, one of Fakih's biggest supporters. "It's a dream come true. I can't express my feelings."

Fakih, of Lebanese descent, is believed to be the first Arab American and Muslim to become Miss USA.

"This is historic," Imad Hamad, regional director of the American-Arab Anti-Discrimination Committee, said. "This shows the greatness of America, how everyone can have a chance to make it."
Riiiiiiiiight. It couldn't have anything to do with this, could it?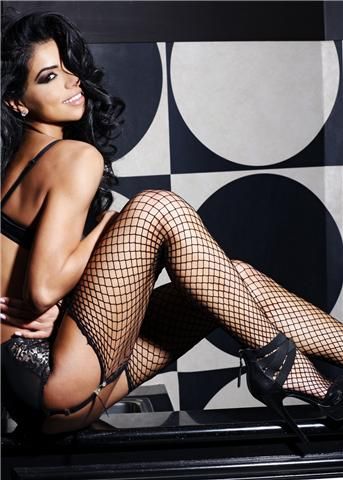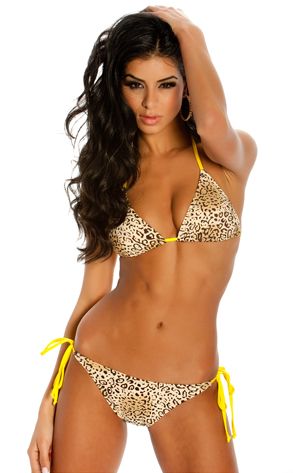 Now, see, those are the kinds of images that gets a Muslim women a fatwa, and not the good kind. Also, things like lashes and perhaps a good old fashion stoning. But, then, perhaps, there could be mitigating circumstances, courtesy of the Jewish Internet Defense Force, which laid down a whole bunch of links to Debbie Schlussel
It's a dark day for America when a Hezbollah-supporting Miss USA contestant, Rima Fakih with many top Hezbollah terrorist relatives, as well as the Popular Front for the Liberation of Palestine terrorist and marriage/immigration fraud perpetrator who financed her bid wins the Miss USA Contest, but it makes sense, considering Farouk Systems, owned by Palestinian Farouk Shami, who attacked "whites," Bragged About Dad's Massacre of Jews, is a 9/11 Truther, and anti-Israel was a sponsor of the pageant.

Way to go, Miss USA pageant. Way to go.
So, perhaps in this case, no fatwa will be forthcoming. I still doubt she was picked because she was a Muslim, though. See above photos.
Crossed at Pirate's Cove. Follow me on Twitter @WilliamTeach
Related Articles
FacebookTwitterEmail A US warship has been despatched to the waters off the Yemeni coast just as a flotilla of Iranian
Some Hollywood films are built on the idea of suspense on a grand scale — "The Last Days of Pompeii", and the story of the Titanic are both perennials for filmmakers, because the audience knows the characters are doomed, and thus watching their otherwise everyday quotidian details takes on a whole new dimension, as we await the tragic denouement. Photos of the Middle East in the 1970s take on a similar look these days.
FacebookTwitterEmail Rap singer Nelly has become the first US performer to fly overseas and perform a concert for those soldiers