Early Sunday Silly: Obama's New Seals
By now, everyone is pretty much familiar with the Missiah's wonderful new podium hanger, which Jake Tapper called "The Audacity of Hype," and even Wolf Blitzer called "pompous." Many on the left were having orgasms (is it too early in the day to write that?) over the new seal, and Party Ben at Mother Jones is nominating Obama for Graphic Designer in Chief. Um, Ok. Great. How about these ones, Party Ben?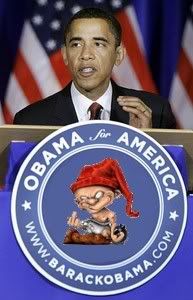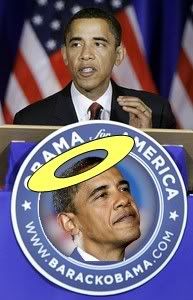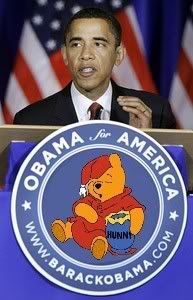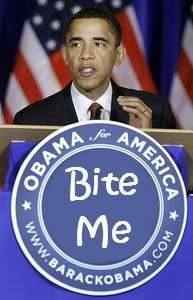 Now, here is my favorite idea, rather off-beat, and, unfortunately, it is like a Dali painting, because you look at it and go "Huh? WTF does it mean?"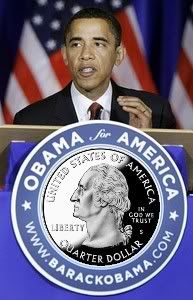 Anyone have any good photoshops of the Missiah? If you do, drop me an email and I will post (wteach at nc.rr.com). If you have uploaded it to a file sharing site like Photobucket, send me the code to make it quicker.
Like this, Kingfisher? Just a real quick (and not so great), photoshop
More: From Sam Hane
Trending on RightWingNews.com
Sorry. No data so far.