Judge Napolitano: Impeachment Is The Only Way To Stop Obama's Executive Actions
---
Remember the good old days, when Senator Obama was campaigning against Bush's executive overreaches, and Democrats were all about re-establishing the power of the legislative branch? Good times, good times.
If only Democrats — and Republicans — were so inclined today.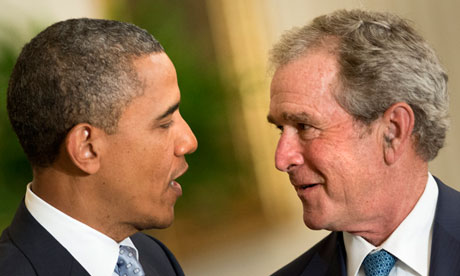 What do you think? Is impeachment the way we should go, even though it won't go anywhere? Or will using the 2014 elections to instill a spine in the GOP (and, perhaps, a few more Senate seats) be enough to make a difference in Obama's vast overreach of powers?
Also see:
http://www.rightwingnews.com/john-hawkins/13-things-about-america-that-would-make-the-founding-fathers-turn-over-in-their-graves/
Related Articles
Looking for the perfect gift for your pregnant liberal friend who's planning to use abortion as belated birth control? Just
The Weekly World News Scoops Everyone On Kim Jong-Il & The Satan/Saddam Connection: I bought the print edition of the
Senator Ted Cruz father spoke about the fear that government has put upon churches to control them. (CNSNews.com) — Rev.