Judge Napolitano: Impeachment Is The Only Way To Stop Obama's Executive Actions
Remember the good old days, when Senator Obama was campaigning against Bush's executive overreaches, and Democrats were all about re-establishing the power of the legislative branch? Good times, good times.
If only Democrats — and Republicans — were so inclined today.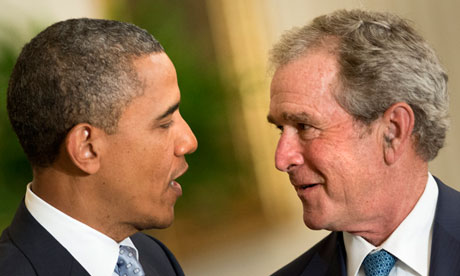 What do you think? Is impeachment the way we should go, even though it won't go anywhere? Or will using the 2014 elections to instill a spine in the GOP (and, perhaps, a few more Senate seats) be enough to make a difference in Obama's vast overreach of powers?
Also see:
http://www.rightwingnews.com/john-hawkins/13-things-about-america-that-would-make-the-founding-fathers-turn-over-in-their-graves/
Related Articles
FacebookTwitterEmail If only Bush had listened to rightwing pundits the way Obama listens to leftwing pundits. Then maybe he wouldn't
FacebookTwitterEmail Last night, John Jacob was defeated by Chris Cannon. Cannon took 55.8% of the vote and Jacob pulled 44.2%.
FacebookTwitterEmail Shocker: In their latest interview with Michelle Obama, People magazine asked if there were role models the