Greenpeace Pulls "Spreading Awareness" Stunt, Faces Criminal Charges In Peru
And they're really, really sorry. Because they got caught
(UK Daily Mail) Peru has vowed to prosecute Greenpeace activists after they allegedly damaged the world-famous Nazca lines during an environmental publicity stunt.

Activists from the group unfurled cloth letters spelling out a green energy slogan at the millennia-old site on Monday, adjacent to where the figure of a hummingbird is etched into the ground.

Peru has said the activists damaged the ground by leaving footprints, which could last for thousands of years.

Trending: The 15 Best Conservative News Sites On The Internet

"It's a true slap in the face at everything Peruvians consider sacred," Luis Jaime Castillo, the deputy culture minister, said.

In a statement, the Peruvian culture ministry said: "After the illegal, premeditated action by environmental defense group Greenpeace, the zone has been seriously affected."
Peruvians are livid over this stunt (video here), and Greenpeace is "sorry"
Greenpeace later said it apologised "without reservation" for the offence it has caused and said it was "deeply sorry".

A spokesman said: "We fully understand that this looks bad. Rather than relay an urgent message of hope and possibility to the leaders gathering at the Lima UN climate talks, we came across as careless and crass."
Uh huh. Peru is looking to stop Greenpeace members involved from flying out of the country (wait, fossil fuels?), and they could face up to 8 years in jail. Oh, and
(Greenpeace) said that Kumi Naidoo, the International Executive Directort of Greenpeace, would fly to Lima to personally apologise for the offence caused.
So, Greenpeace is super worried about the environment and the use of fossil fuels, therefore Naidoo will personally take a fossil fueled flight to Lima to apologize for the reckless actions of Greenpeace?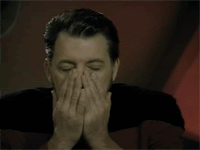 Crossed at Pirate's Cove. Follow me on Twitter @WilliamTeach.
Trending on RightWingNews.com