NY Times Suddenly Thrilled By The Use Of Filibuster Against Neil Gorsuch
by William Teach | March 24, 2017 6:52 am
[1]
During the Obama years, when Democrats were in charge, the NY Times was very much against the GOP using the filibuster, and very much approved of using the nuclear option. Of course, that belief changed when Republicans took over the Senate, and, suddenly, filibusters by Democrats were great examples of Democracy!!!! in action and the nuclear option should never be used.
Well, now the Democrats plan on filibustering Supreme Court nominee Neil Gorsuch[2]. It was just a little under two months ago that the NY Times was telling Democrats[3] not to filibuster Gorsuch, because it could cause Republicans to use the nuclear option. But, now….
Editorial: A Roadblock to the Court for Neil Gorsuch[4]

Senate Republicans had to know there would be a price for their unprecedented theft of President Barack Obama's final Supreme Court pick last year.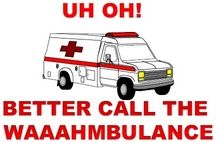 On Thursday, Chuck Schumer, the Senate minority leader, named it[5]: Either find 60 votes to overcome a filibuster of President Trump's extremely conservative nominee, Judge Neil Gorsuch, or find another, more moderate choice. (snip)

Judge Gorsuch is clearly qualified for the court, and for the most part he handled himself smoothly[6] over 20 hours of mind-numbingly predictable hearings before the Senate Judiciary Committee. There's also no question he would be a conservative vote on many of the most pressing issues facing the court, including abortion and reproductive rights, gay rights, religious liberty, gun-safety legislation, protections for workers and the environment, the flood of private money into political campaigns and more. Despite his insistence that he would approach every case with an open mind, his record strongly suggests[7] he would rule the way Republicans would like in most, if not all, cases. Over three or four decades on the court, he would help push the law further to the right in many areas.
So, clearly qualified.
The best rationale for the filibuster, however, is the outrageous behavior[8] of Mr. Schumer's Republican colleagues, who refused even to consider Judge Merrick Garland, Mr. Obama's highly qualified choice to fill the vacancy created by the death of Justice Antonin Scalia, in February 2016 — solely to hold the seat open for a conservative judge.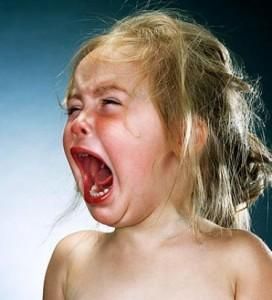 While eliminating the filibuster would pay off for Republicans salivating for Judge Gorsuch right now, they might keep in mind that one day, perhaps sooner than they expect, they will be in the minority again, and then they'll be stuck with one rule of politics they can't change: What goes around comes around.
So, in essence, the NY Times Editorial Board is telling Democrats to go ahead and filibuster because they're whiny little children who didn't get their way in the rough and tumble world of politics. Crying baby party.
Crossed at Pirate's Cove[9]. Follow me on Twitter @WilliamTeach[10].
Endnotes:
[Image]: https://rightwingnews.com/wp-content/uploads/2017/03/dem_party_seal.jpg
filibustering Supreme Court nominee Neil Gorsuch: http://www.washingtonpost.com/powerpost/gorsuch-confirmation-hearing-to-focus-today-on-testimony-from-friends-foes/2017/03/23/14d21116-0fc7-11e7-9d5a-a83e627dc120_story.html
NY Times was telling Democrats: http://www.washingtonexaminer.com/new-york-times-to-democrats-dont-filibuster-gorsuch/article/2613573
Editorial: A Roadblock to the Court for Neil Gorsuch: https://www.nytimes.com/2017/03/24/opinion/a-roadblock-to-the-court-for-neil-gorsuch.html
named it: https://www.nytimes.com/2017/03/23/us/politics/democrats-filibuster-neil-gorsuch-nomination.html
handled himself smoothly: https://www.nytimes.com/2017/03/23/us/politics/neil-gorsuch-supreme-court-hearing.html?smid=tw-nytimes&smtyp=cur
strongly suggests: https://www.nytimes.com/2017/01/31/us/politics/neil-gorsuch-supreme-court-nominee.html
outrageous behavior: https://www.nytimes.com/2016/12/24/opinion/sunday/the-stolen-supreme-court-seat.html
Pirate's Cove: http://www.thepiratescove.us/
@WilliamTeach: http://twitter.com/WilliamTeach
Source URL: https://rightwingnews.com/democrats/ny-times-suddenly-thrilled-use-filibuster-neil-gorsuch/
---