Inspiring Wounded Veteran Hopes to Open Restaurant to 'Empower' and Employ Other Veterans: 'God Kept Me Alive for a Reason'
by Scott McKay | March 16, 2016 2:32 pm
This guy is really cool[1]. We can all take lessons from him on staying positive in the face of adversity and overcoming the bad stuff in our lives.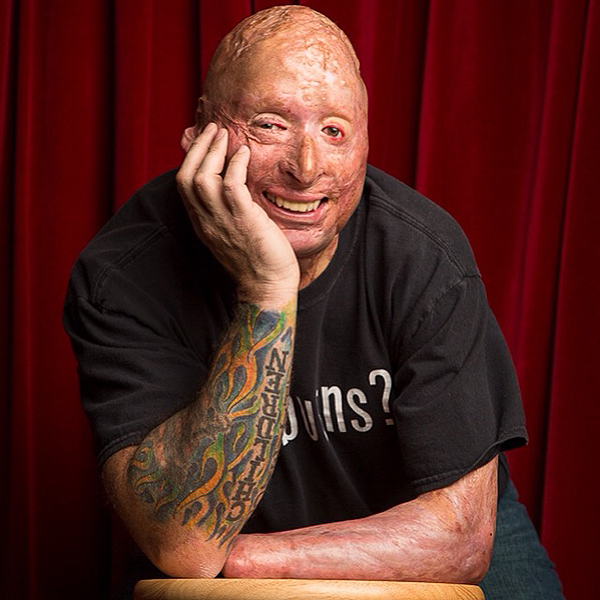 In 2007, Bobby Henline survived a devastating explosion that killed the rest of the men in his Army vehicle in Iraq. The explosion burned more than 38 percent of his body.

"I was in the lead vehicle," Henline recalls. "The only thing I remember is having coffee that morning."

Within 72 hours, the staff sergeant was inside the specialized burn unit at Fort Sam Houston, Texas, where he began the long, grueling treatment that included amputating part of his left arm.

Now, nine years and 40-plus surgeries later, the 44 year-old wants to pay his gratitude forward by opening a restaurant that will employ other veterans and serve the community.

"I'm trying to give back," Henline told PEOPLE[2]. "This is a great way to do it, through empowerment and food."
He's in the process of raising capital to fund the restaurant, and is looking for somewhere between $130,000 and $300,000 to get it off the ground. So far, the GoFundMe page he's set up for the project[3] has raised $43,000.
He's off to a good start. With your participation, Henline's dream can come true and he can provide jobs for other vets needing a hand up.
Endnotes:
This guy is really cool: http://www.sunnyskyz.com/good-news/1567/Wounded-Veteran-Plans-To-Open-A-Restaurant-To-Inspire-And-Employ-Other-Veterans#r851iTm6Eup99wW1.99
PEOPLE: http://www.people.com/article/veteran-bobby-henline-supports-veterans-restaurant
GoFundMe page he's set up for the project: https://www.gofundme.com/ztbnfmhg
Source URL: https://rightwingnews.com/military/inspiring-wounded-veteran-hopes-open-restaurant-empower-employ-veterans-god-kept-alive-reason/
---