LGBT Group In Preparation To Sue Trump For 'Transgender Ban'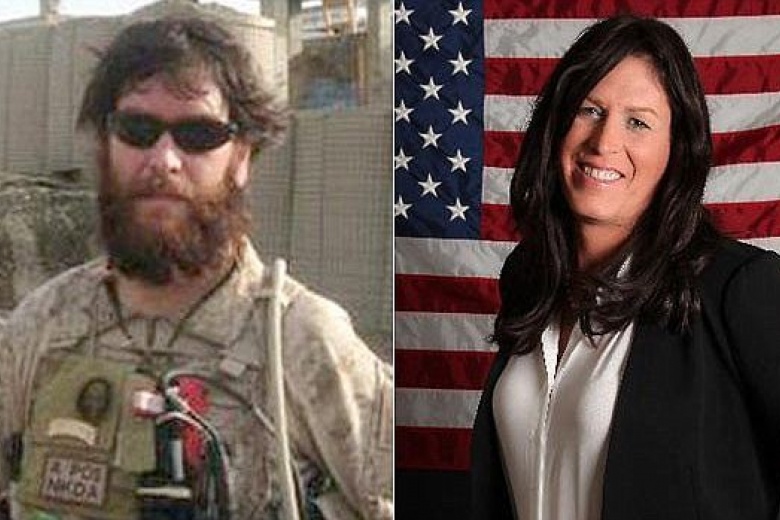 President Trump recently tweeted that he intends to reverse his predecessor's policy regarding transgenders serving in the US military. And it set off a predictable firestorm of protest from LGBT groups and their supporters across the nation. Although the President announced this change via Twitter, the actual directive is yet to be written, issued and enforced. But the LGBTQ community, including Lambda Legal, is gearing up for a fight.
Lambda legal director Jon W. Davidson issued a statement on July 26, in which he said, "Transgender people have served our country honorably for years, making our military stronger and more inclusive. President Trump has shown that no one is safe from his administration's attacks on LGBT people, not even those who risk their lives to defend our country. If this disgraceful tweet actually becomes policy, we will sue in a heartbeat."
Transgender military veteran and attorney for Lambda Legal, Sarah Burchett, called the coming policy "mean-spirited" as well as a "discriminatory attack on our community is capricious, irrational and clearly driven by anti-LGBT forces in the administration who care more about harming transgender people than keeping our nation safe."
Trending: The 15 Best Conservative News Sites On The Internet
Lambda Legal insists that if implemented, it will be "dishonorable to the thousands of transgender men and women who are serving our country with courage and who are integral parts of our armed services. The safety of all service members – transgender or not – is undermined by a policy like this that distracts from the important missions they have for no valid reason. It is also a slap in the face of the leadership who have worked diligently to develop and implement the current policy which has been in place for more than a year without incident."
While these sentiments are certainly understandable on some level, the fact is that currently, the military is obligated to pay for the medical costs of gender transition. Gender reassignment is an elective procedure and there is no justification for taxpayers footing the bill any more than there is for other elective procedures. Also, any service member undergoing gender transition will be in need of daily medication to prevent reverting to the physical appearance and characteristics of his or her birth gender. Anyone needing daily medications, such as a diabetic, cannot serve in a combat situation. As a matter of combat readiness, a transgendered individual in need of daily hormones and other medications is a liability to the unit in which they serve.
On the other hand, if an individual who believes he or she is transgender, but has not begun the transition process, and so is not yet dependent on daily medications, and desires to serve and also agrees to bunk with those of his or her birth gender, then there is no reason they cannot serve for as long as they choose, until and unless they do decide to begin the transition process, at which point they can leave the service and do so, using their own funds. But to insist on bunking with those of the opposite birth gender or to serve either during or after transition, is not a viable prospect on the battlefield. No one has to like it, but that's the truth.
Trump's military transgender policy is less about politics and more about practicality. All who qualify for service and make the cut can serve. All who have factors that disqualify them such as ongoing medical needs, cannot serve. It's that simple. Trump is rightly concerned with making the military the best it can be, not making it into a cultural mosh pit of conflicting progressive ideas.
Trending on RightWingNews.com