Barry's Community Page Still Active?
I'd ask someone to correct me if I'm wrong, but, last time I checked, Obama won the General Election. Didn't he? And he now has that pretty change.gov travesty active. So why in the hell is his campaign website still active? And we still get wacky things like this
Would we be better off now with Al Gore as our president ?

The 2000 election results were not what all the voters meant

The Supreme Court made Bush the winner by a vote of 5-4

Gore says that he would not have invaded Iraq,thus no war

He would have invaded Afghanistan due to the 9/11 nonsense

The problems with our economy wouldn't be so bad, I sense
Got that? 9/11 was nonsense. Plus, they still can't get over 2000.
There are dozens, if not hundreds, of posts complaining about the pick of Rick Warren to do Barry's invocation at the coronation. Not to mention hundreds at change.gov.
The site is still soliciting donations, supposedly to go to the DNC, and you get a pretty t-shirt to boot!
Obama is still doing a bit of data mining in the form a "survey." And still trying to capture peoples cell phone numbers.
The Obama store is still active. They are still trying to organize people. They are still posting updates from the Obama officials. Has anyone informed the Barry camp that they won, and that the campaign is over?
Oh, though I think someone has previously mentioned this around the time that the change.gov website went live, why in the hell does an official United States government website need a copyright policy? Is that even legal? Shouldn't everything on that site be public domain? Hell, we are all paying for it.
Actually, it looks like they cannot copyright material, since it is a government website. Section 3.1.2. Again, if someone knows differently, let me know. I'm not a lawyer, just a person reading what I can find.
And, speaking of copyright infringement, how many times have people posted full news articles from various news outlets in the community section?
But, hey, how about one last unhinged moonbat (are there any other kinds?) for a hoot
ACCORDING TO BIDEN OBAMA'S ADMINISTRATION ARE "LOOKING TOWARDS THE FUTURE" IN RESPECTS TO THE Bush administrationS CRIMES. IF THESE CROOKS GET AWAY WITHOUT prosecution for authorizing torture, a complete violation of both the U.S. constitution and the Geneva Conventions WHAT KIND OF CHANGE IS THAT? WE THE PEOPLE MUST DEMAND THESE SCUMBAGS ARE PROSECUTED AND SENT TO PRISON! DO YOU THINK IF A "MAINSTREET" CITIZENS COMMITTED THESE CRIMES WE WOULD BE LET GO ?? HELL NO!!!!!!!!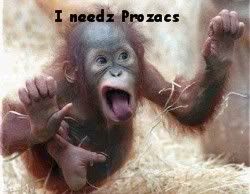 Crossed at Pirate's Cove
Trending on RightWingNews.com