Queen Nancy Said What?
Um, huh?
The new Senate cuts, if passed, "will do violence to the future," said Pelosi, who is also pressing a reluctant Obama to repeal Bush administration tax cuts for the wealthy before they expire at the end of 2010.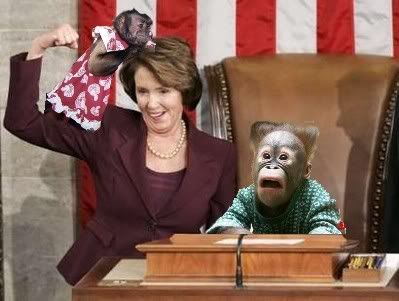 Unfortunately, it looks like some wishy washy Rerhinocans have made a deal, so, instead of only mortgaging our great great great grandchildren's futures, it will only be our great great grandchildren who get left with the bill.
Trending on RightWingNews.com