Michelle Obama: Obesity Is Bad. Now, Let's Eat!
She's at it again, telling you what to eat
Taking her campaign against obesity before the Congressional Black Caucus, First Lady Michelle Obama said childhood obesity had become a national epidemic and was particularly bad in black communities.

Obama drew laughter from the black legislators in D.C. when she said, "We all need to start making some changes to how our families eat. Now, everyone loves a good Sunday dinner. Me included. And there's nothing wrong with that. The problem is when we eat Sunday dinner Monday through Saturday." (Her full speech text is below.)
This came
Trending: The 15 Best Conservative News Sites On The Internet

A day after Obama called on the National Restaurant Assn. for drastic changes in …

… the contents, food preparation and menus of its establishments to facilitate a radical reformation of eating habits, even if that meant less business……
Anyone think that a fancy dinner wasn't served (though, really, they always taste similar to fancy cardboard at these types of big events)? Or how about at the Congressional Hispanic Caucus Institute's 33rd Annual Awards Gala at the Washington Convention Center, which the Obama's attended on Wednesday? What kind of foods were served at the Blumenthal and DNC events PBO attended Thursday? How about at the CBC gala on Saturday, where Obama will give a speech? I wonder what the food was like during the Obama's numerous vacations, as well as Michelle's opulent Spain jaunt? Or all the other ritzy parties at the White House?
Let's face it, Michelle actually does have a good idea in decreasing obesity, especially in children. Yet, she herself acts like a typical liberal hypocrite, following the "do as I say (and legislate and require), not as I do" model. Michelle is probably thrilled that chocolate milk has been banned in many schools, including at all public schools in D.C. and Virginia's Fairfax county.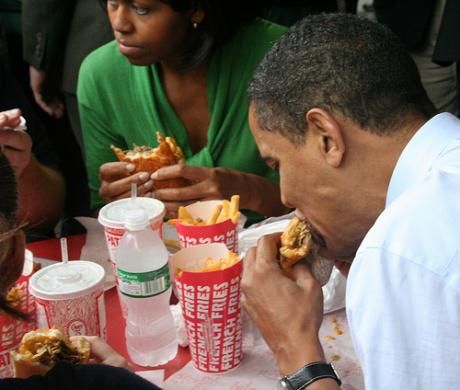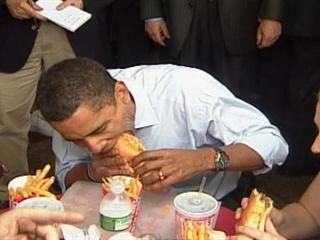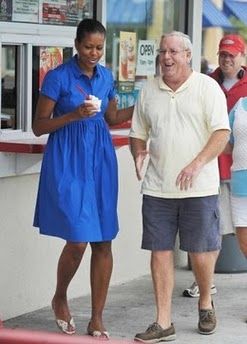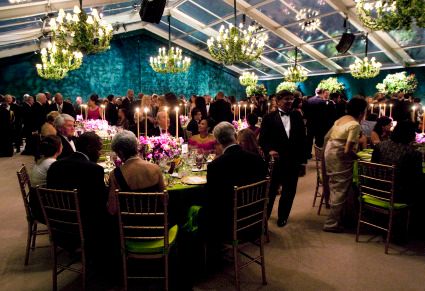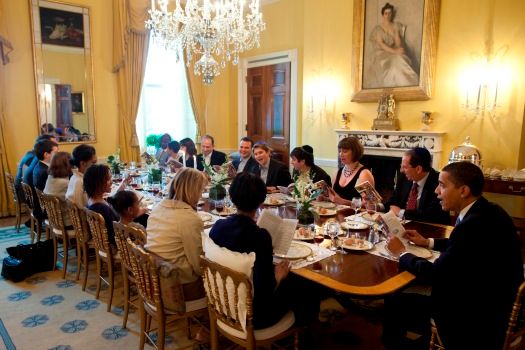 Trending on RightWingNews.com