Small-Town Florida Mayor Says "Old Dixie Highway" Is Racist And Wants To Name It For Obama
His name is Thomas Masters, and he's the mayor of Riviera Beach, Florida. He's in possession of a rather colorful history.
And he says that "Old Dixie Highway" is a racist road which needs a politically correct makeover into something less divisive.
He wated to fix that by bringing "if I had a son he'd look like Trayvon" Barack Obama into the picture…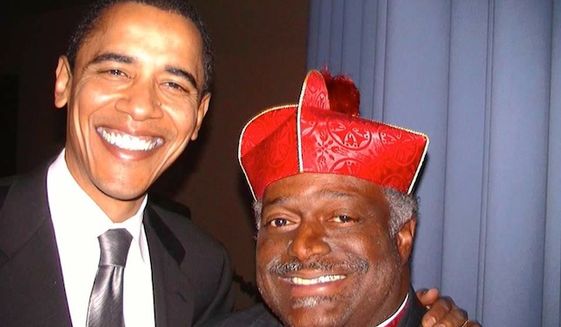 Trending: The 15 Best Conservative News Sites On The Internet

The Riviera Beach City Council in South Florida will vote Wednesday on the mayor's proposal to rename Old Dixie Highway after President Obama.

"Each member will vote Yay or Nay to rid this city of a street name that still invokes memories of racism and slavery in the Old South" said Mayor Thomas Masters, a local NBC affiliate reported.

…

"We're in the Dr. Martin Luther King celebrations in the city," Mr. Masters said in January, The Palm Beach Post reported. "What better way to celebrate his legacy than to get rid of what he died for, which was getting rid of old Dixie."

The mayor noted at the time that Old Dixie Highway intersects Martin Luther King Boulevard in the city, and "this may be one of the few places in America where you have a Barack Obama intersecting with Dr. Martin Luther King Boulevard."
Naturally, the Riviera Beach city council passed Masters' proposal by a 4-1 vote. The makeup of the council? Four black, one white.
We're just spitballing here, but is it wrong to suspect the real agenda isn't to eliminate racism but rather to, as Thomas Sowell said, put it under new management?
Trending on RightWingNews.com