Ben Carson: Let's Take Away The Radical Muslim Agitation Group CAIR's Tax-Exempt Status
Do you agree with Carson?
Ben Carson has put out a statement on his campaign website offering a response to the ceaseless attacks made against him by CAIR since he said he wouldn't support a Muslim presidential candidate because of the conflicts between Sharia law and the constitution.
They won't respond well to what he says…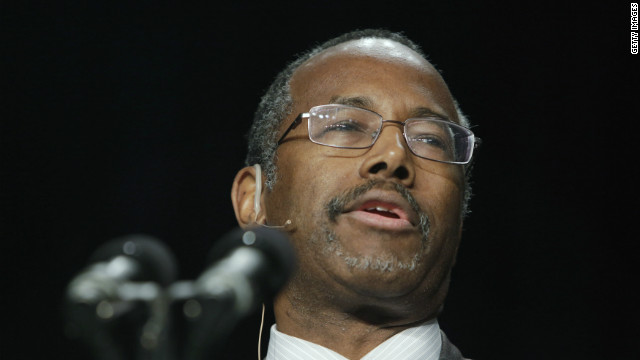 Trending: The 15 Best Conservative News Sites On The Internet

The Council on Islamic-American Relations (CAIR), a U.S. Muslim group, recently demanded that I withdraw as candidate for the 2016 presidential race. By doing so, the organization has brazenly violated IRS rules prohibiting tax-exempt nonprofits like CAIR to intervene in a political campaign on behalf of—or in opposition to—a candidate. (Click video link to witness the violation.)

This is not the first time that CAIR has disrespected U.S. laws or America. It has previously lost its tax-exempt status by failing to file federal taxes three years in a row. It had also been named by federal prosecutors as an unindicted co-conspirator in a criminal conspiracy to funnel money to Hamas, a terrorist organization.

The IRS should immediately revoke CAIR's tax-exempt status. Under the Obama administration, the IRS has systematically targeted conservative nonprofit groups for politically motivated audits and harassment. The agency should now properly do its job and punish the real violators of America's laws and regulations.
Carson has set up an online petition to revoke CAIR's tax exemption, which is a good way for him to build his email list for campaign fundraising and organization purposes. In any event, he's not backing down from a fight with them and he shouldn't – partially fueled by the controversy Carson raised a whopping $20 million in the third quarter, and he's polling a strong second behind Donald Trump at present.
The fight with CAIR is a perfect example of how conventional political wisdom in this country is wrong in ways which are provocative. Carson said something obvious – that a devout Muslim is unsupportable as an American president – and was pilloried by the media elite for it. Rather than apologize, he doubled down on the obvious and the voters responded favorably. And now, he's in the middle of a fight with a special interest group hated by a vast majority of the American people, with excellent upside for his candidacy.
Trending on RightWingNews.com