Governor Moonbeam Takes Long Fossil Fueled Flight To Say The Earth Is "On The Road To Hell"
If we are, isn't his giant carbon footprint to blame?
(LA Times) When he's lecturing about climate change, Gov. Jerry Brown sounds like a street-corner preacher shouting: "Repent. Change your ways. The end is near."

I envision him in a sackcloth robe, arms flailing and chanting at the wind.
Trending: The 15 Best Conservative News Sites On The Internet
That would look rather weird as he walks down the stairs of a private jet to the waiting limousine.
And in Paris this week, at yet another international climate conference attended by the governor, he pointed to California's wildfires as a warning.

"This is an example of what we can expect," he said. "The fires are burning in California. They'll be burning in France, burning all around the world" without a significant reduction in carbon emissions.

"The world is not on the road to heaven. It's on the road to hell."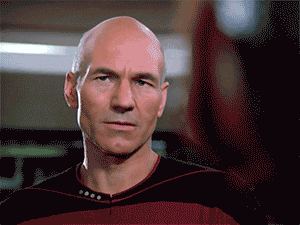 These people. Sheesh.
Crossed at Pirate's Cove. Follow me on Twitter @WilliamTeach.
101 Things All Young Adults Should Know
by Sir John Hawkins
John Hawkins's book 101 Things All Young Adults Should Know is filled with lessons that newly minted adults need in order to get the most out of life. Gleaned from a lifetime of trial, error, and writing it down, Hawkins provides advice everyone can benefit from in short, digestible chapters.
Buy Now
Leave a Comment
We have no tolerance for comments containing violence, racism, profanity, vulgarity, doxing, or discourteous behavior. If a comment is spam, instead of replying to it please hover over that comment, click the ∨ icon, and mark it as spam. Thank you for partnering with us to maintain fruitful conversation.
Trending on RightWingNews.com