Democrats Elect Convict Who Spend 7 Years In Jail On Corruption Charges As Mayor Of CT Town
The great Michael Walsh describes the Democrats as "a criminal organization masquerading as a political party." And anytime someone challenges that characterization, there inevitably appears evidence proving him precisely correct.
For example, voila…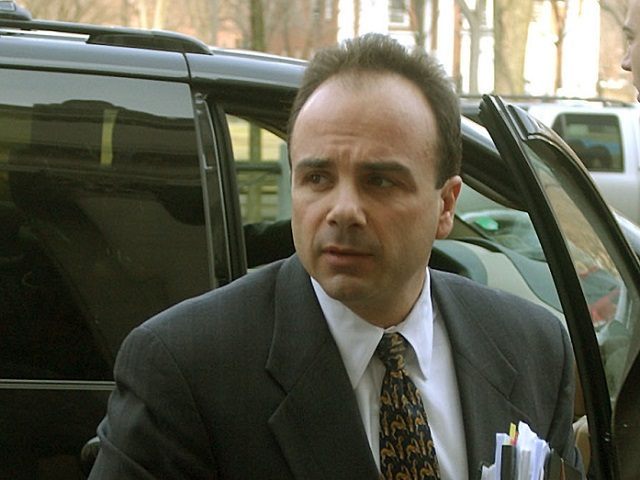 Voters in Bridgeport, Connecticut elected as their next mayor an ex-convict who spent seven years in federal prison after being convicted on 16 corruption charges.

Trending: The 15 Best Conservative News Sites On The Internet

Democrat Joe Ganim, 56, had served as mayor of Bridgeport – the state's largest city – 12 years ago, from 1991 to 2003, when he resigned after being convicted of accepting hundreds of thousands of dollars from individuals and companies in exchange for sending city contracts in their direction, the New York Times reports.

Since he was released from prison five years ago, Ganim has worked as a legal assistant at his family's law firm in Bridgeport, though he has not been able to have his law license restored.

Ganim defeated Mary Jane Foster, a University of Bridgeport administrator who lost in the Democrat primary but filed a petition to get on the ballot.

According to the Associated Press, Ganim released a public apology for his actions earlier this year. His campaign was driven largely by nostalgia for "the good old days" when Bridgeport had lower taxes and safer streets.

"Tonight, we not only made history, but we defined a new course for this great city," Ganim said during his victory speech. "Of course, there's an element of redemption in all of this."
We could go on and on about Ganim and Bridgeport, but his story is nothing new. Ganim, Kwame Kilpatrick, Rob Blagojevich, Edwin Edwards, Marion Barry, Jon Corzine…the list is endless, and the only ones who ever get caught tend to be the stupid and careless ones.
Trending on RightWingNews.com