Dildos And Lynchings: Wendy Davis, Kay Hagan Campaigns Go Insane
There's a reason they call election time the "silly season". Though, this is a bit beyond silly
(Daily Caller) Davis took her attacks to a new level on Monday by strongly implying Abbott would support an interracial marriage ban, despite the fact that Abbott is married to a Latina. But less than three hours later, Davis again topped herself by forwarding an attack on Abbott about an unlikely issue: dildos.

In an emailed press release, Wendy Davis For Governor passed along an article from progressive magazine The Texas Observer entitled "Greg Abbott: Dildos? Against 'em. Interracial Marriage? No Comment." The piece attacks Abbott for his supposed reluctance to say whether he'd defend interracial marriage and his defense of Texas' ban on the sale of sex toys.

"In 2008, Abbott chose to defend the state's ban on the sale of sex toys, a case that emerged from the fallout of Lawrence v. Texas," writes the Observer's Christopher Hooks. "Over the years, Abbott has deployed novel legal arguments against gay marriage. But this wasn't a case about gay marriage, a subject that still animates sincere moral disagreements. This was a case about every American's god-given right to buy dildos."
Facepalm or laughter?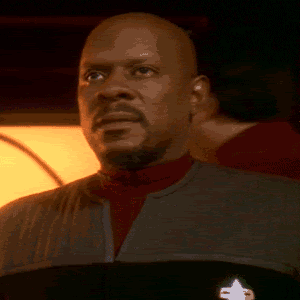 Not quite as facepalmy or laughy for Kay Hagan
Pro-Hagan Flier Uses Lynching Image, Warns Of 'Obama's Impeachment' If Democrat Loses

Churchgoers in Fayetteville returned to their cars Sunday to find a political flyer on their windshield — which is to be expected 16 days before an election. But this flyer was different from the normal "Vote for candidate X" or "Oppose ballot question Y" fliers people are used to. This flyer was a picture of the lynching of a black man by a white crowd with the words "Kay Hagan Doesn't WIN! Obama's IMPEACHMENT Will Begin! Vote in 2014."

The church is Kingdom Impact Global Ministries, a predominantly African-American congregation. Dawn McNair's daughter found one of the fliers on her mother's car and noticed the picture. "My daughter said, 'Mom, look in the background. They're lynching somebody.' It's the lynching of an African-American man," Dawn told the Fayetteville Observer.
Pro-Hagan flyer has a picture of a lynching. Was put on cars parked at a Fayetteville church on Sunday #ncpol #ncsen pic.twitter.com/GYfXQoAit7

— Paul Woolverton (@FO_Woolverton) October 20, 2014
In all fairness, this is not the Hagan campaign, but, hey, since Republicans are constantly asked to distance themselves from wacky things Republicans/Conservatives do from time to time, make sure to ask Kay Hagan (her official Senator Twitter feed here) if she approves of the flier.
Crossed at Pirate's Cove. Follow me on Twitter @WilliamTeach.
Trending on RightWingNews.com