Trump Lays Out Detailed Plan For Border Wall, Other Border Security
Remember Mr. Obama's version of a plan?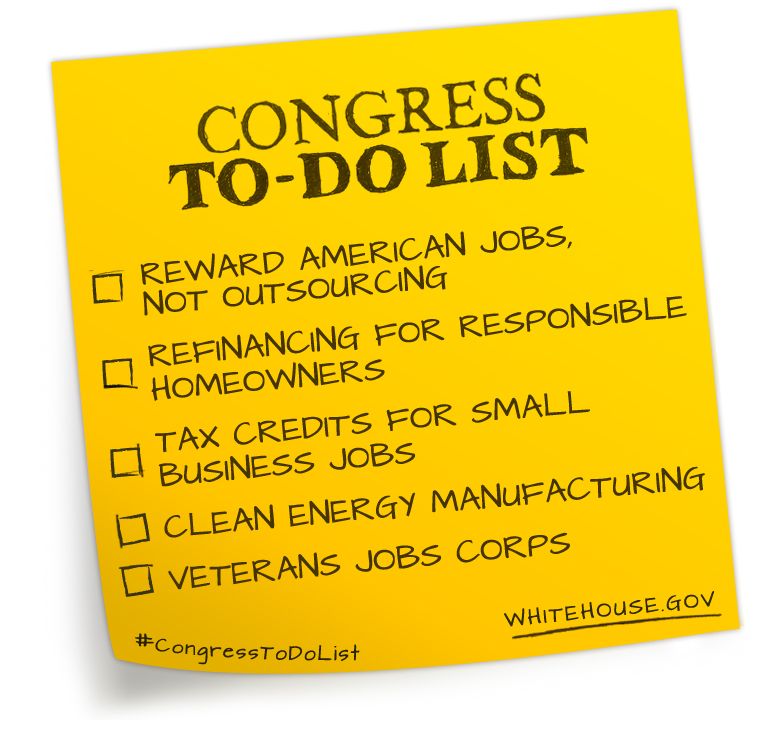 Yeah, a sticky note with almost no detail behind it. What about Mr. Trump's version of a plan?
Trump seeks $18 billion from lawmakers for border wall

The Trump administration has told lawmakers that it wants $18 billion over the next decade for the initial phase of a Mexico border wall, laying out for the first time a detailed financial blueprint for the president's signature campaign promise.

The money would pay for 316 miles of new fencing and reinforce another 407 miles where barriers are already in place, according to cost estimates sent to senators Friday by U.S. Customs and Border Protection. If the work was completed, more than half of the 2,000-mile border with Mexico would have a wall or other physical structure by 2027.
"Detailed financial blueprint." It's a little easier for Congress to get things done on their end if you tell them how it's going to be done and where the money is going. Of course, this is the Washington Post, so, by paragraph 3, we get Outrage
Democratic lawmakers blasted the $18 billion request, first reported by the Wall Street Journal, and it arrived in the middle of delicate budget negotiations that include the risk of a government shutdown Jan. 20 if no deal is reached.

"President Trump has said he may need a good government shutdown to get his wall. With this demand, he seems to be heading in that direction," said Sen. Richard J. Durbin of Illinois, the ranking Democrat on the Senate Immigration subcommittee.
Interesting. The border wall is already required by law. Furthermore, why do Democrats have such a problem with securing the U.S. border from outside invasion? It is one of the actual duties laid out in the U.S. Constitution, unlike, say, mandating that little girls must share bathrooms, showers, and locker rooms with the gender disturbed. If they think the Republicans, or, at least Trump, won't be bringing this weakness up in the runup to the midterm elections, you haven't been paying attention. And he'll get the media to cover it with his tweets.
Anyway
In addition to the $18 billion in wall funding, the CBP also requested $8 billion for additional personnel and training, $5 billion for new border technology and at least $1 billion to build more access roads. The final price tag for the CBP spending plan would exceed $33 billion over the next decade, according to a copy of the document obtained by The Washington Post.

Benjamin L. Cassidy, the DHS assistant secretary for legislative affairs, said in a letter to Durbin that the funding requests "were developed through a rigorous assessment and are derived directly from the experience and insight of U.S. Border Patrol Agents in the field, supported by operational data and analysis."
So, Democrats want to go against the advice of the people who actually do the job. An $33 billion over the next decade is a small price to pay for border security.
Crossed at Pirate's Cove. Follow me on Twitter @WilliamTeach.
Trending on RightWingNews.com