Pop Star Janelle Monae Says "We Will Not Be Silenced" On Cops Killing Blacks; NBC Cuts Her Off
When the Today show booked pop star and #BlackLivesMatter activist Janelle Monae, and specifically had her sing her #BlackLivesMatter protest song "Hell You Talmbout" (#EnglishWordsMatter?) on their Friday morning broadcast, one would imagine they might have known what they were in for.
But they should have figured Monae wouldn't be completely in sync with the need for hard breaks, and that led to ironic, but comic, disaster…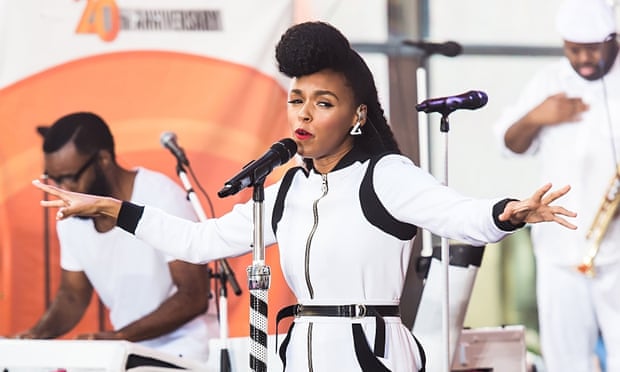 Singer Janelle Monáe was in effect silenced during an appearance on NBC's Today show on Friday morning, shortly after saying in a speech in support of the Black Lives Matter movement: "We will not be silenced."

Trending: The 15 Best Conservative News Sites On The Internet

Performing with a number of labelmates, Monáe sang three songs outside NBC headquarters in Manhattan: Tightrope, Yoga and Hell You Talmbout.

Hell You Talmbout is a protest song in support of the Black Lives Matter movement, which emerged last year after a number of deaths of unarmed African American men and women either at the hands of police officers or while in police custody.

The song features chants of the names of many of those who have died in such fashion, including Eric Garner, Walter Scott, John Crawford, Freddie Gray, Sandra Bland and Michael Brown, with the repeated request to "Say his name" or "Say her name".

The song also mentions Trayvon Martin, who was shot dead by George Zimmerman in 2012, and Emmett Till, a 14-year-old whose brutal murder by white racists in Mississippi in 1955 inspired a protest song by Bob Dylan.

On the Today show, Monáe – who last week led a march in support of Black Lives Matter in Philadelphia – closed the song with a short speech.

"Yes, Lord," she said. "God bless America. God bless all who've lost lives to police brutality. We want white America to know that we stand tall today. We want black America to know that we stand tall today. We will not be silenced."

A Today show anchor then began speaking over her, saying: "We'll have much more from Janelle Monáe … coming up."
It was Savannah Guthrie from NBC News who cut off the ranting pop star, and no – it wasn't racism, it was TV. The computer forces breaks at certain times and the humans have to wrap things up before those breaks start.
Monae didn't. And now NBC gets to feel the wrath of the #BlackLivesMatter people, who don't particularly care about hard TV breaks.
Trending on RightWingNews.com