BDS Lives: Critics Plan to Move Bush Memoir to 'Crime' Section in Bookstores
Cross-posted from American Power.
*****
At CBS News: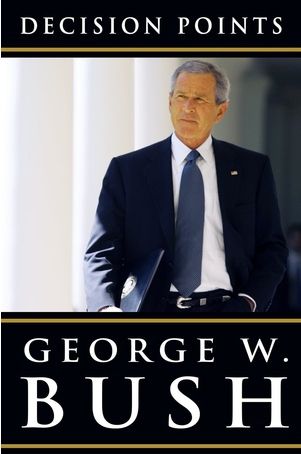 When Tony Blair released his memoir earlier this year, a facebook page was created calling for critics of the former prime minister to "Subversively move Tony Blair's memoirs to the crime section in book shops."

Trending: The 15 Best Conservative News Sites On The Internet

At last count, the Facebook group had more than 14,000 members. The effort was a way for Blair's critics to protest his role in the war in Iraq. "Make bookshops think twice about where they categorise our generations greatest war criminal," the page says.

Now critics of President George W. Bush are trying to replicate the protest with a Facebook group tied to the release of the former president's memoir "Decision Points" tomorrow. The page has more than 1,000 members so far. "They did this to Tony Blair's book and I think we should do the same here," it says.

Left-leaning websites are promoting the idea and calling on people to post pictures of their efforts online.

Mr. Bush plans to sign copies of the book tomorrow in Dallas, and critics are vowing to protest the event, complaining on a protest-organizing Facebook page that "his unapologetic attitude" about the war in Iraq "is unacceptable."
Yeah, and Code Pink commie Jodie Evans is on the case, "Move W.'s Decision Points to the Crime Section."

This is going to be quite a week for Bush Derangement. See, "This Bid to Rehabilitate Bush Must Be Defeated: He Left a Trail of Destruction."
RELATED: "Decision Points #1 at Amazon.com."

*****
More commentary and analysis at American Power.
Trending on RightWingNews.com