Foreclosures to Surge in 2011!
Hey, now that's some change!
At Daily Caller: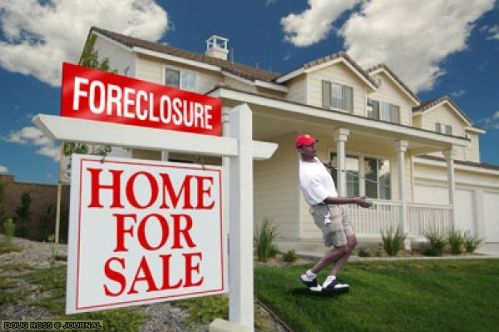 Mark Zandi, chief economist at Moody's Analytics, estimates that there will be 1.8 million foreclosed homes in the United States this year, and that the numbers will be even higher in 2011. Moody's estimates that foreclosures should peak next year at 2.1 million, Zandi said.

A spike in foreclosures is a major reason why home prices fell in 20 of the largest U.S. metropolitan areas in October from September – the first time that has happened since Feb. 2009.
Trending: The 15 Best Conservative News Sites On The Internet
Also at The Other McCain: "Foreclosures Rising, Home Prices Slumping: Can You Say 'Double-Dip'?"
IMAGE CREDIT: Doug Ross.
CROSS-POSTED from AMERICAN POWER.
Trending on RightWingNews.com