NOT EVERYBODY'S CRAZY: Missouri's Insanity Scares Away A Top High School Football Recruit
Sci Martin, a defensive end/linebacker from New Orleans' McDonough 35 High School, ranks among the nation's top recruits for the 2016 class. Martin is being recruited by a host of the top college football programs in the nation, including many of the major powers in the Southeastern Conference.
And, as it happens, the University of Missouri.
But Martin is not interested in Mizzou anymore. He follows the news a little too much.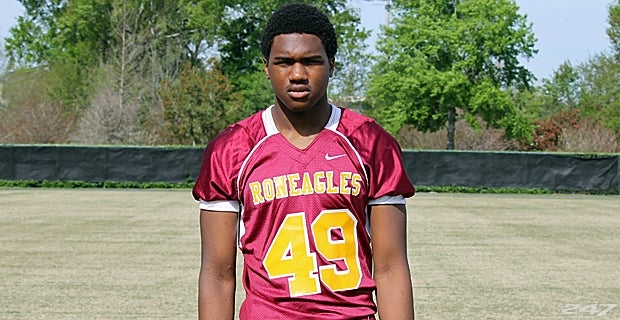 Trending: The 15 Best Conservative News Sites On The Internet
As if enough wasn't already going on at Missouri, the protests and racially-charged controversy have now hit the recruiting trail.

Sci Martin, a 3-star defensive end and the No. 42 player in Louisiana, told SEC Country he has removed Mizzou from his top five. That narrows his list down to LSU, TCU, Utah and Oklahoma.

Martin, who leads the New Orleans area in sacks this season, said he wanted no part of what's taking place in Columbia, Mo.

"Their campus is going out of control," Martin said Wednesday night.

Martin said Missouri was "pretty high" on his list. He previously said he liked the Tigers' coaching staff and how he fit in their defensive scheme.

Because of what's going on, Missouri will no longer receive consideration.

"They were pretty high," Martin said of Missouri, "but I'm not going back in time with this type of madness."
One can only imagine Martin is by no means the only high school senior with college options who sees Missouri as a place not worthy of consideration given the ongoing stupidity there. Some of the kids graduating next year have actual goals and a brain.
Trending on RightWingNews.com