Man shoves woman to the ground & storms her home' to tear down Confederate flag hanging in window
So much for free speech and respect for those who disagree with you…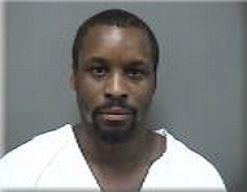 A man in Racine, Wisconsin was arrested last week after shoving a woman to the ground and storming into her home to take down a Confederate Flag she had hanging inside.

Tajaun Boatner, 37, has been identified as the man who was arrested for the break in on Friday.

The woman who was reportedly assaulted by Boatner called 911 Friday afternoon, after they got into a disagreement at her home on the 1300 block of Center street.

In an interview with police, the resident said that Boatner initially asked her to take down the flag, which she had hanging in her kitchen window.

She says she agreed and then moved the flag to the bathroom window.

But the two somehow got into a yelling match which ended with the resident calling Boatner, who is black, a racial slur.

That's when Boatner allegedly stormed onto the porch, pushed the woman down and then walked into the house to take down the flag himself.

When police arrived on the scene, they say Boatner became argumentative as they interviewed him about the incident and put up a struggle when he was being handcuffed.

They say he also refused to spread his legs so that they could pat him down and check for weapons.

When they finally arrested him, police say he continued to fight with them, kicking at officers as they put him in their cruiser and tried to close the door.
Among the charges Boatner faces are criminal trespassing, misdemeanor battery, disorderly conduct, misdemeanor theft and obstructing an officer. No word on whether illegal drugs are involved, though they would certainly explain some of his conduct.
Really – who cares if somebody has an offensive flag in their window? He's lucky he wasn't shot upon forcing his way into that house.
Trending on RightWingNews.com