AN HONEST SOCIALIST? Bernie Sanders Paid Relatives Over $150,000 With Campaign Cash
Lots of people have responded to the rise of Bernie Sanders as a legitimate challenger to Hillary Clinton for the Democrat nomination by extolling his sincerity and integrity as an out-and-out socialist. Embedded in those statements is an assumption that because Sanders doesn't hide his far-left ideology like other Democrats, he's an honest man who's just misguided in his politics.
Let's check that assumption for a while, shall we?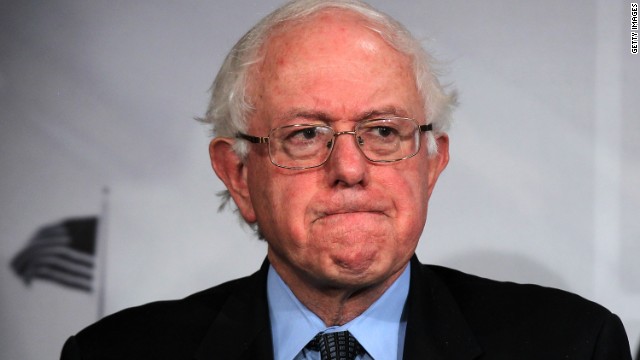 Bernie Sanders constantly says that he wants big money out of politics, it's one of the central pillars of his presidential campaign.

Trending: The 15 Best Conservative News Sites On The Internet

While it hasn't been reported by any major media outlets during this election cycle, the fact is that Sanders has used campaign funds to enrich members of his family in the past.

This report appeared in the Vermont Guardian in 2005:

Nepotism crosses party lines

WASHINGTON —The news that House Majority Leader Tom DeLay, R-TX, paid his wife and daughter $473,801 as campaign staff members was just the beginning. At least 38 other members of Congress, including Vermont Rep. Bernie Sanders, have paid spouses, children, or other relatives out of campaign funds, or have hired companies in which a family member had a financial interest, according to news reports.

Since 2000, Sanders has used campaign donations to pay his wife and stepdaughter more than $150,000, according to records filed with the Federal Election Commission.

His wife Jane O'Meara Sanders received $91,020 for "consultation" and to negotiate the purchase of television and radio ads. Approximately $61,000 of that was "pass through" money used to pay for the ads, O'Meara Sanders told the Bennington Banner. She kept about $30,000 as pay for her services.

Her daughter Carina Driscoll, Sanders' stepdaughter, earned $65,002 from the Sanders campaign between 2000 and 2004, records show.
You could say that leftist politics is the Sanders family business, but that hardly makes things any more palatable. He whines about the corrupting influence of money in politics but at the end of the day he's as corrupt as any other politician feeding at the public trough.
The Left lies. It's what they do. Bernie Sanders is no different from the Clintons or Obamas; he's just not as skilled a liar as they are.
Trending on RightWingNews.com