Hold Up, Wait a Minute? Bisexual Forum at the White House? What about #Benghazi You Crook!
Obama is the man for the job. He can finally work on an issue he has some experience with right?
All jokes aside, with so many more things pressing, this man is worrying about issues facing the bisexual community. What the hell?!!!! This is a closed door session from what I hear. A private conference? Isn't this administration touted as being the most transparent ever?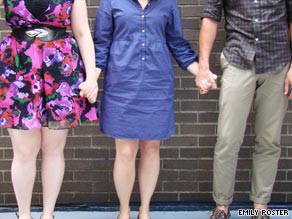 As clear as mud in a locked iron box during a blackout. Yeah, that's transparent.
According to the Washington Post,
The White House will hold a closed-door roundtable discussion on: issues facing bisexuals: Sept. 23.

The event, described in an invitation by White House: : LGBT liaison Gautam Raghavan as a session focused on "issues of importance to the bisexual community," was: first reported: Thursday by the Washington Blade.

"Participants and administration officials will discuss a range of topics including health, HIV/AIDS, domestic and intimate partner violence, mental health and bullying,": Raghavan wrote.

A White House confirmed Thursday the event will take place, but decline to elaborate.

Human Rights Campaign: spokesman: Michael Cole-Schwartz, who said that : his group would be attending the session at the: Eisenhower Executive Office Building, said the fact that the Obama administration was holding an event focused solely on bisexuals underscored its grasp of LGBT Americans.
It really is just a big party with this administration isn't it?
The US president should not pander to anyone other than the entire population. America is great is something that would be chastised in the US political arena by his own party today. Simply pathetic. Where is a leader who can bring America back? Sadly I don't see one.
Trending on RightWingNews.com